NITI Aayog, a Government of India think tank, recently released Health System for a New India: Building Blocks – Potential Pathways to Reform. The Vice Chairman of NITI Aayog, Dr. Rajiv Kumar, launched the report in the presence of Bill Gates of the Bill & Melinda Gates Foundation and others on November 18, 2019.
Aceso Global authored one of the report's four main chapters, on the organization and provision of healthcare services. The chapter offers an innovative take on service delivery in India, looking holistically at the public and private sectors. It offers suggestions on how to raise quality, increase public-private engagement, and improve management and efficiency, and introduces flexible care and delivery models tailored to India's context and changing needs. Together, the recommendations can support India to improve health outcomes and patient satisfaction, while reducing costs.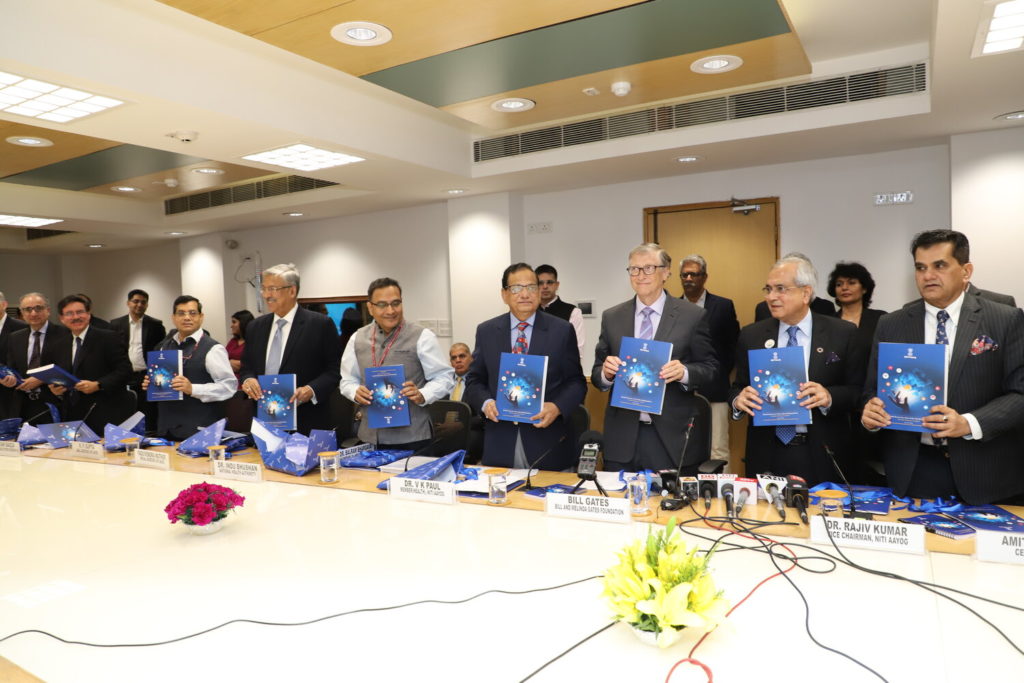 Aceso Global CTO Jerry La Forgia, far left, at the launch of the report in Delhi, India, on November 18, 2019. Photo credit: PwC India 2019
The report is based on over a year's worth of research and dialogue, including a Development Dialogue hosted by NITI Aayog on November 30, 2018, attended by national and international experts and key stakeholders. Other topics covered in the report include the pooling of healthcare resources, purchasing of services and the role of digital health as a foundational element for health system transformation.
See here for a copy of the report.
See here for a statement from NITI Aayog.