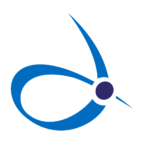 Website AcesoGlobal Aceso Global
Unique opportunity to join a fast-paced, global health nonprofit that is transforming healthcare in emerging markets. Use your analytic and management skills, knowledge of global health and developing country issues to work on transformative projects undertaking policy analysis, providing technical assistance and undertaking research. Clients include governments, global institutions, private sector and non-profit organizations on health system reform in integrating hospital and outpatient care, payment arrangements, management upgrading, policy reforms, public-private partnerships, fiscal reform in health, governance and anti-corruption, among other themes. This is an exciting opportunity with an organization seeking to change the global health landscape.
Description
Aceso Global is a Washington, D.C.based think tank that provides strategic healthcare advisory services to strengthen health systems and achieve affordable, high-quality healthcare in low- and middle-income countries. We advise governments, insurers, private equity firms, foundations and nonprofits in diagnosing problems, devising solutions, and creating value in hospital and healthcare networks. Aceso Global undertakes research, analysis and data collection to drive learning and collaboration across the global health community. Our work informs policymaking, healthcare investments, hospital financing and front-line integrated care improvements.
We are looking for a Senior Health Systems Specialist or Health Economist to help lead and deliver our growing portfolio of projects across the globe. These projects include assessing alternative payment systems for health care delivery, experiments in hospital management improvements, advising countries and donors on the transition away from external funding to country sustainability, advising private companies on healthcare investments in emerging markets, analysis of viability of hospital PPPs, advising on health reform approaches and options at national and state levels plus undertaking research on a myriad of topics. The successful candidate will work with, and learn from, leaders in global health, and will have the unique opportunity to take on a variety of additional meaningful responsibilities.
Our clients include Bill and Melinda Gates Foundation, World Bank, Inter-American Development Bank, The Global Fund for AIDS, TB and Malaria, European Union, Johnson & Johnson, Wellcome Trust, various private foundations.
Responsibilities
Responsibilities under this position include, but are not limited to:
Project management – Responsibility for management of projects, lead analysis and production of reports for clients and production of quality outputs, as well as interacting with clients
Advisory services – Provide advice and analysis for clients including support of investments, policy formation and project implementation
Research – Undertake and participate in research projects, take the lead or and contribute to writing papers and developing presentations
Client development – Interact with key global health stakeholders, working with governments, multilateral and thought leaders
Thought leadership communication – Contribute to communicating Aceso Global's insights to key stakeholders, donors and clients and developing material on lessons learned for policy and practice.
Requirements
Aceso Global is seeking a candidate with an MA, MSc, MBA, or PhD with a focus on economics, public policy, international development, global health, or related disciplines, ideally with expertise in healthcare systems and healthcare financing, and at least five years of professional experience. The candidate should be an excellent writer, be able to quickly deliver briefs, project outputs and research products on deadline, and be able to contribute to proposal writing and other tasks of the organization. Experience in low- or middle-income countries is essential, and some training in economics training important. The candidate should possess:
Experience working with middle and upper-middle-income country governments and/or the private sector in OECD or emerging markets
Solid grasp of development, health financing and health service delivery
Strong technical writing skills
Proficiency in written English usage, grammar and punctuation
Ability to analyze data and draw policy conclusions
Demonstrated research skills
Good interpersonal skills
Spanish and/or Portuguese proficiency highly desired
Russian proficiency a plus
Experience with multilateral development organizations a plus
Compensation is commensurate with qualifications and experience.
This is a full-time position based in Washington, D.C., but we will consider applicants interested in a part-time position. Occasional overseas travel will be required to support projects in the field, deliver presentations and develop future engagements.
To apply, send your cover letter, resume and a professional writing sample to Scott Wells at swells@acesoglobal.org.
Aceso Global is an Equal Opportunity Employer. All persons regardless of race, color, creed, national origin, ancestry, sex, marital status, disability, religious or political affiliation, age or sexual orientation shall have equal access to positions, limited only by their ability to do the job. Finalists for the position may be subject to a pre-employment background screening.